Welcome to Zhang Ziyi Fan page.
A website completly dedicate to this beautiful actress.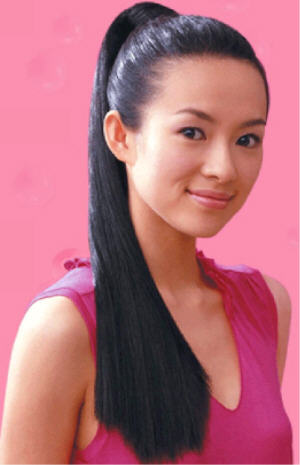 Special announce!!!!
Finally the little Ziyi Shop has opened! Now you can find all the latest Movies of Zhang Ziyi at the best prices but also with a secure paiement! In fact i'm now in association with a Import HK society :) News from this month : 2046 ant the house of flying daggers are now available!

So check out the STORE
If you have any questions or comments, feel free to
contact me
. Otherwise I would be very proud to have one of your message in my
guestbook
! Thanks and have fun ;)
Please send pictures of Ziyi, as well as news so I can post them and keep people update.
Vicostyle the webmaster
A store is now open come to find all the stuff about Zhang Ziyi.
Please click on the banner. It would help me to have more and more photos on the site
01/01/2005: HAPPY NEW YEAR :)
05/20/2004: 2046 synopsis is available! Check the forum!
05/15/2004: New Zhang Ziyi at Cannes festival, want to meet her? Now a forum has opened check it!
01/01/2004: Happy New Year!! For this new year you can find the article about neew Ziyi's movie: Purple Butterfly!
12/23/2003: 7 new Zhang Ziyi Winamp skins to finish this year :) here. Thank's to the Genesa Production.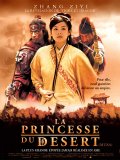 08/19/02: At least the August 28 th Musa will be on french screen, with "La princesse du désert" as title.
05/10/2002: Zhang Ziyi Fan page is the first site to show you the new Ziyi add, she is the latest celebrity to join "got milk?"®/Milk Mustache
campaign! More information here.
01/25/2002: Marvelous, the new Zhang Ziyi ads! It remind me the movie "Crouching tiger hidden dragon":)
Download it here: http://www.visa-asia.com/visa_apac/offers/tvc_index.shtml
01/20/2002: All about the new Zhang Ziyi Film "Hero" here:
http://www.time.com/time/asia/features/hero/
01/05/02: 2 news Wallpapers made by Jessis here.
01/02/02: An autograph of Ziyi available here.

01/01/2002: Happy new year and best wishes for all ziyi fans!!!!
12/30/01: The Wallpaper section is now uptdate.
12/01/01: A new gallery about the ziyi "Tag Heuer" ads.
11/19/01: I've created a ziyi mailing list! Join it now!

Click to subscribe to ziyi_fan page mailing list!!!
11/01/01: More and more pics...
09/11/2001: 2 more winamp skin to dowload, made by me hehehe :-)
09/03/2001: rush hour 2 videos, ziyi interview, ads and more are now available!!!
08/18/2001: Now you can download 3 more screensavers at the download section.
07/08/2001: Big update with 3 new galeries! The legend of Zu, Rush hour 2 and about the MTV movie award 2001.
07/29/2001: Lots of new photos and news!!!
06/23/2001: Zhang Ziyi at the MTV Movie Award.
04/15/2001: 2 new winampskins available made by me:)
03/31/2001: Download an interview of Zhang Ziyi at chinese télévision (5min 9.4 MG) and a mp3 of a chinese song sing by Zhang Ziyi and Ekin Cheung at the show "CCTV Spring 2001 Special". And also lots of new photos about the movie Moosa.
03/30/2001: The two Korean advertising of Ziyi are available at the download section.
03/25/2001: CTHD have won 4 oscars.
03/11/2001: New photos and section (advertising, fan art...).
02/18/2001: A new gallery about the next film of Zhang Ziyi Moosa.
02/13/2001: Come chat with fans all around the world 24 hours a day. Go to the Chat room.
02/09/2001: Happy Birthday Zhang Ziyi!! We all support you and we love you. Your fans.
01/31/2001: Lots of new pic, especially in magazine area.
02/26/2001: Now more than 200 photos!!! Go to photos section...
02/23/2001: New: screen saver, new vidéos, winamp skins go to Download section.
01/13/2001: A new photo gallery about Zhang Ziyi in different magazine. And the download section is now open! If you have trailers of Zhang Ziyi's movies, screensavers, winamp skins, and anything else you can think of. Please send in anything you think would fit in this section by contact me.
2001: Happy new year!!! Soon more than 50 photos will arrive. Wait and see..
12/29/2000: A nudish picture of Zhang Ziyi just for you.
13/23/2000: A new galery photo is now open. There are now more than 70 pics of your favorite actress!!
12/09/2000: New the gallery photo of "Crouching tiger hidden dragon" is open!
12/02/2000: The gallery photo is open. This month a gallery of Zhang Ziyi in "The Road Home"
11/22/2000: On-line publishing of the site
All the produced titles and the images of this site are ™ ® and © of their respective companies. I shall be on no account responsable of actions that you 'll do on this site nor of their possible consequences.
The contents of this site are protected by the right of the intellectual property. Any duplication of texts or images of this site without my license is strictly forbidden. All right reserved toVictor Sing.
Membre de ClickFR, Reseau francophone Paie-Par-Click