Ang Lee film's Beijing premiere postponed (2000-07-12)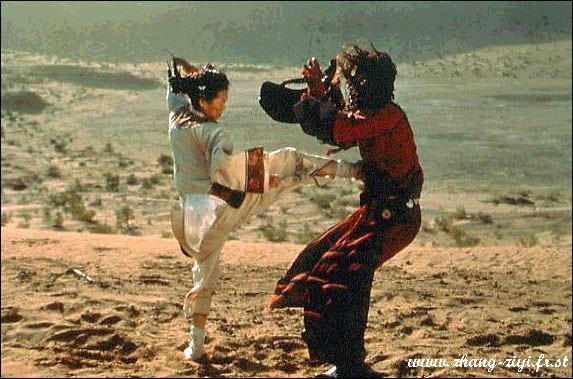 BEIJING - The Beijing premiere of Ang Lee's Chinese-language film "Crouching Tiger, Hidden Dragon,") originally set for July 17, has been postponed, the Xinhua news agency said Tuesday.
The co-producer of the movie, Zheng Quangang, president of China Film Co-operation ProductionCo. was quoted as saying the martial arts-romance epic will not debut this week as cinemas in Beijing were showing a number of Hollywood hits, such as "Shanghai Noon" and "Dinosaur" .
"Producers have decided to postpone the premiere of the movie in Beijing," he said, without providing the new date. The movie version of an epic love story set in China's Qing dynasty (1644-1911) was hailed by critics at the Cannes Film Festival at its press screening in May.
The main stars in the film directed by Taiwan-based Lee are Hong Kong actor Chow Yun-fat, Malaysian actress Michelle Yeoh and mainland Chinese actress Zhang Ziyi
Membre de ClickFR, Reseau francophone Paie-Par-Click